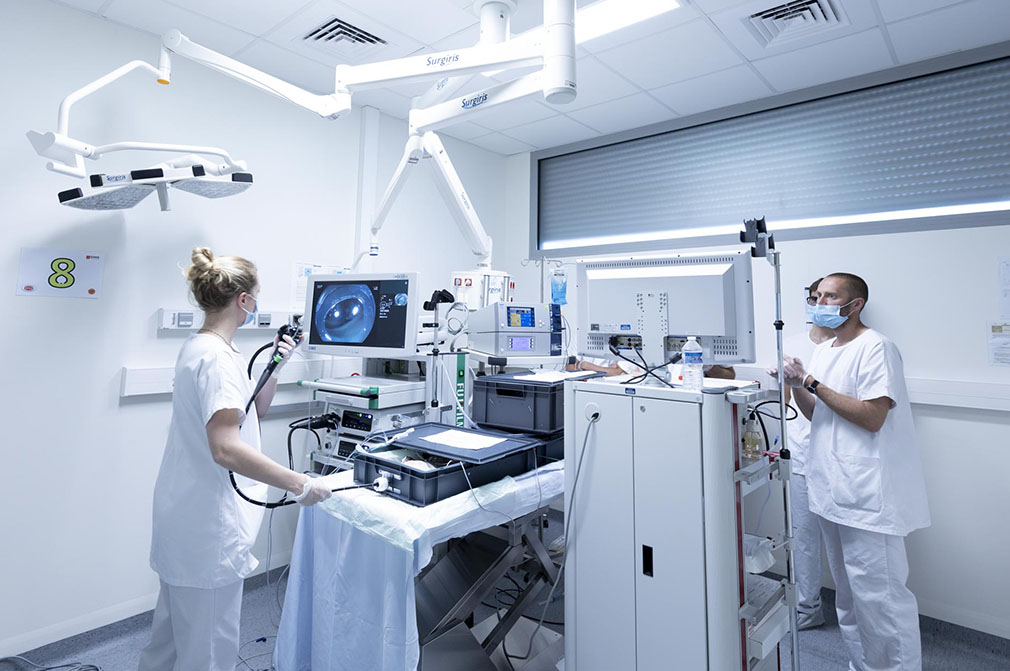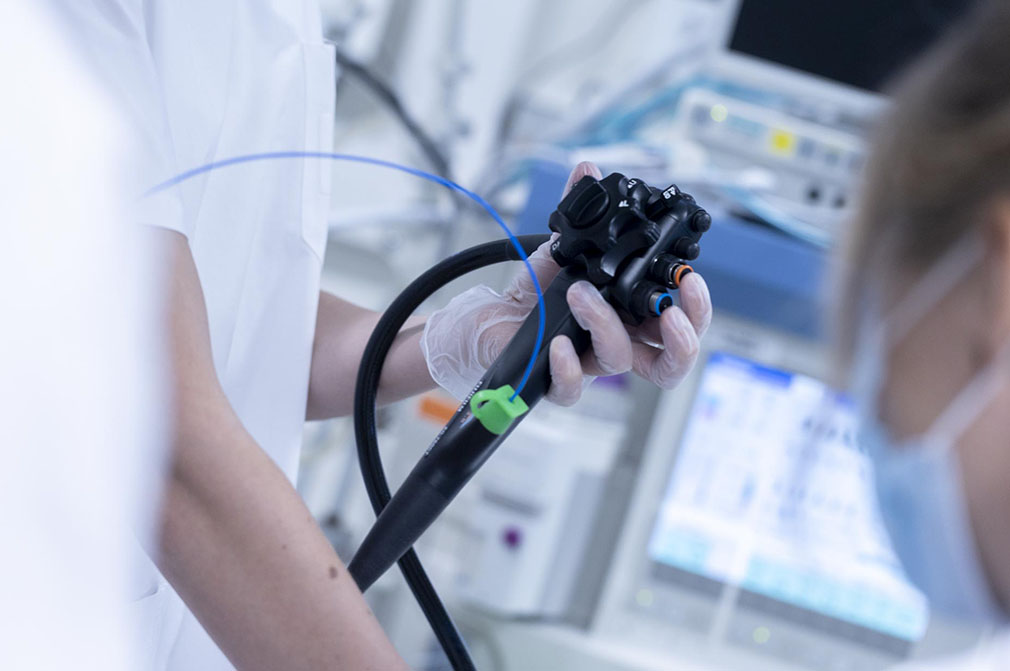 Latest generation equipment
We have selected the latest generation of equipment to offer you the possibility of working in optimum conditions.
The 5 workstations allow us to perform all types of operations simultaneously or individually, including endoscopy, open surgery and radio guided surgery.
The transparent radio tables equipped with a scopy arch can be used to produce interventional radiology workshops.